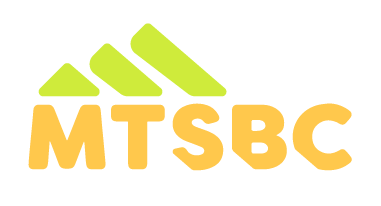 MPact Montana 2023
Walking in the Lord: Spiritual Health for Ministry Effectiveness
Join us for MPact Montana 2023! MPact will be held at the Delta Marriott Hotel in Helena.
We are excited to have Ken Sande, founder of Peacemaker Ministries and Relational Wisdom 360, and Dr. John Yeats, Executive Director of the Missouri Baptist Convention, as our plenary speakers. Crossway Baptist Church Worship Team will be here again to lead our worship. There will be valuable breakouts, along with worship and plenty of fellowship time.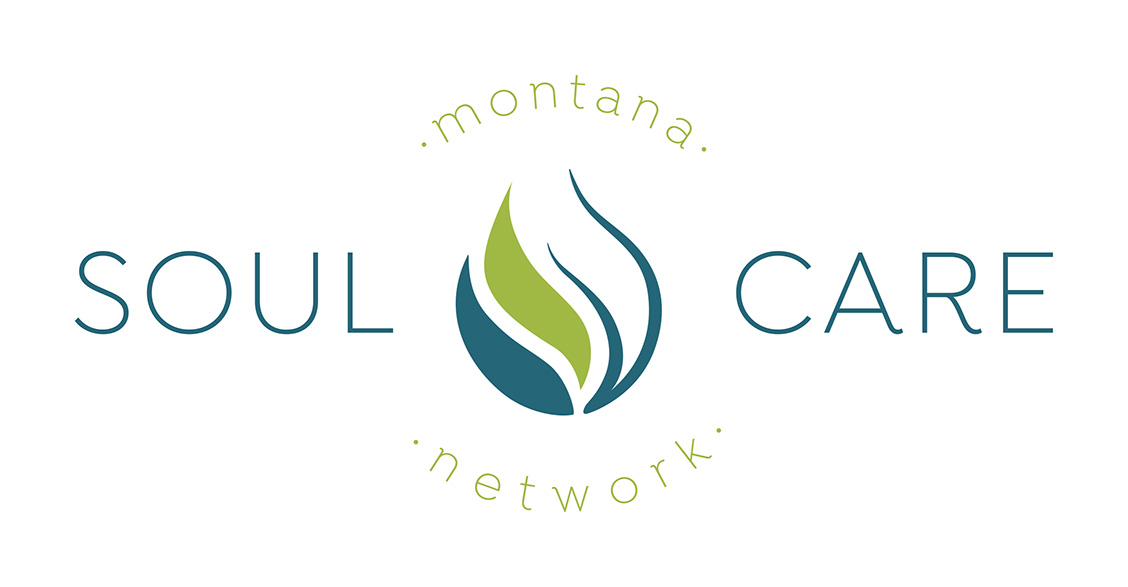 SESSION ONE: What do I do?
They came to you and dumped their problems in your lap. And now they expect you to do something about it. Communication. Anxiety. Pornography. Gambling. Adultery. Depression. The problems presented to us are complicated and overwhelming. It is tough to know what to say, what to do, and where to start. You've courageously agreed to meet with them. Now what? Join the MT Soul Care Network this month to explore Session One: What do we do the first time we meet with people?
Thursday, April 13
3:30 pm to 4:45 pm
Please sign up to let us know you will be joining. Materials will be emailed to you to help prepare for the class.
Click HERE to watch the February Soul Care Network video, Discipline: There is no such thing as "instant godliness."
Get Real East
A Life That Hits Different
This year's theme "A Life That Hits Different" will challenge students to live a transformed life and with renewed minds. God has a good, pleasing, and perfect will for each of us, and He wants what is best for us. Your students will be encouraged to give themselves as a living sacrifice to live for and glorify God.

Disciple Maker Training
Church at the Gates, Missoula
Equipping disciple makers is a passion of the Church at the Gates. They will be sharing their insights, experience, and disciple making values. You and your disciple making team are welcome. We will meet at their facility, in Missoula, from 10am-3pm. This is a free event for MTSBC churches and lunch will be provided, but you must register by April 17th.
Check out the video from Pastor Mark Pritchard and contact Darren Hales at [email protected] for more information. You may register your team one at a time or have them complete the online form individually. Our capacity is 60 participants, so please respond in a timely manner.
Caskey Conference
To Win the Many | I Corinthians 9:19
Please join us for this free conference to encourage and equip pastors. For more information, contact Darren Hales at
[email protected]
.
Montana Southern Baptist Women Mission Trip 2023
Elevation Church, Billings
We are excited to have Dr. Willie McLaurin, Interim President and CEO for the Executive Committee of the Southern Baptist Convention, with us this year. There will be valuable breakouts, updates, worship, and plenty of fellowship time.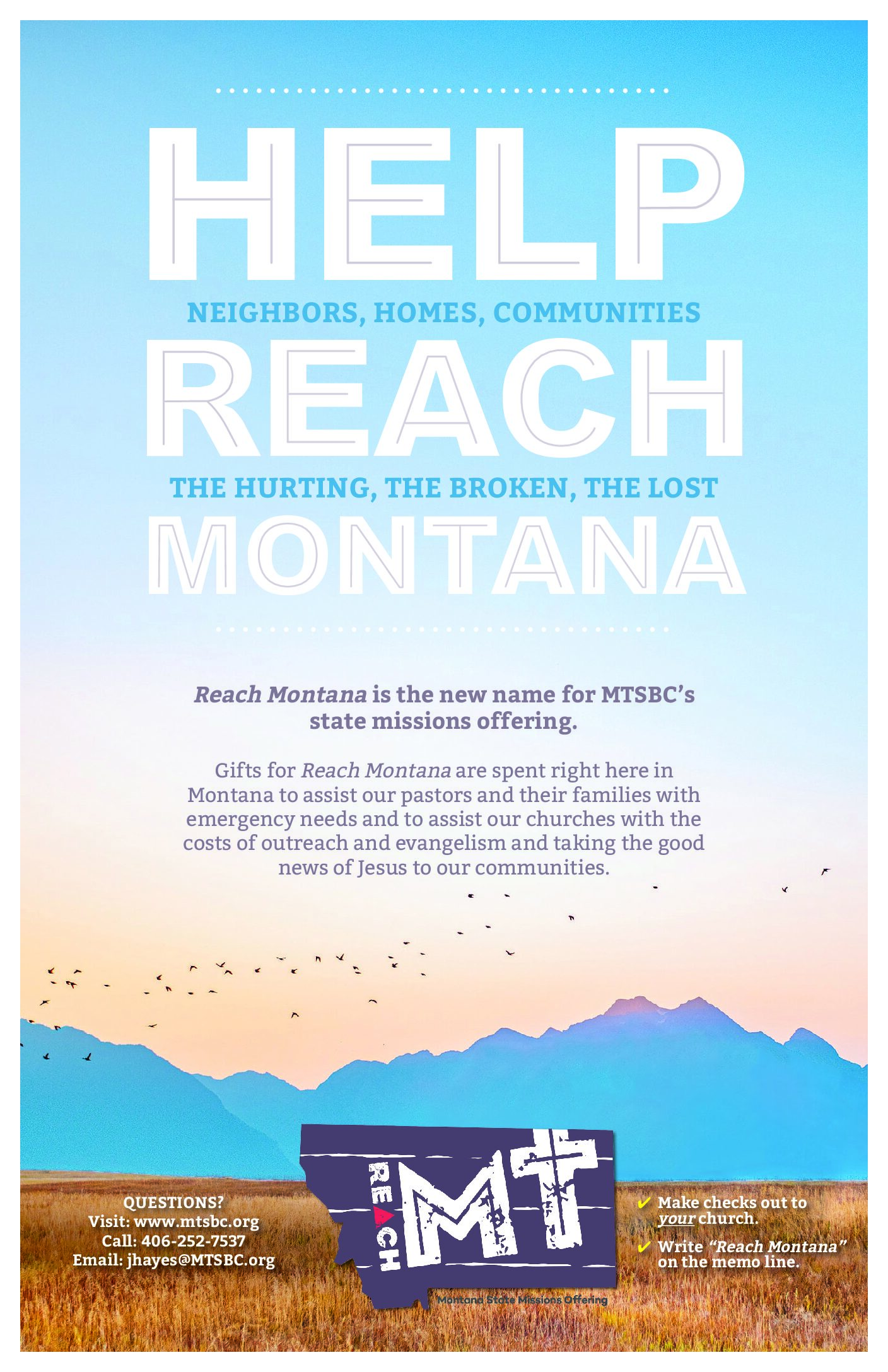 Reach Montana Missions Offering
Each September we attempt to raise awareness of our local mission field through our Reach Montana Missions Offering emphasis. It is a missions offering unlike any other we receive because it is solely funded through the gifts from our MTSBC churches. Additionally, every dollar given stays in Montana and is used for specific ministries in our state. This year the offering will be used to help strengthen our churches, reach the lost, meet human needs like hunger and literacy missions, and provide emergency financial assistance for our pastors.
Although emphasized in September, the offering is received year-round. Our 2022 Reach Montana Missions Offering goal is $80,000.
PrayMT ~ All-State Online Prayer Gathering
This past spring the 406 Day of Prayer and Fasting was a BIG SUCCESS!
In April, approximately 75 people representing 19 different churches united in heartfelt, passionate prayer on the date represented by our area code, April 6 (4/06). Online there were churches gathered in homes, and fellowship halls. There were families gathered in living rooms. There were pastors and wives, side by side. Most people who participated were from our state, and a few gathered online from states like Mississippi, Louisiana, and Texas. Together, we cried out to God for our state! Many others who could not make the online gathering, informed me that they would also be praying with all of us on that day.
I'm overwhelmed at the prospect of what God might do if our MTSBC family continues seeking God and crying out to him on behalf of lostness in our state. It's time to do it again! Will you join us for another state-wide prayer gathering?
Please feel free to copy the link and send it to friends, family, church members, and mission partners to join in our time of prayer across Montana for Montana.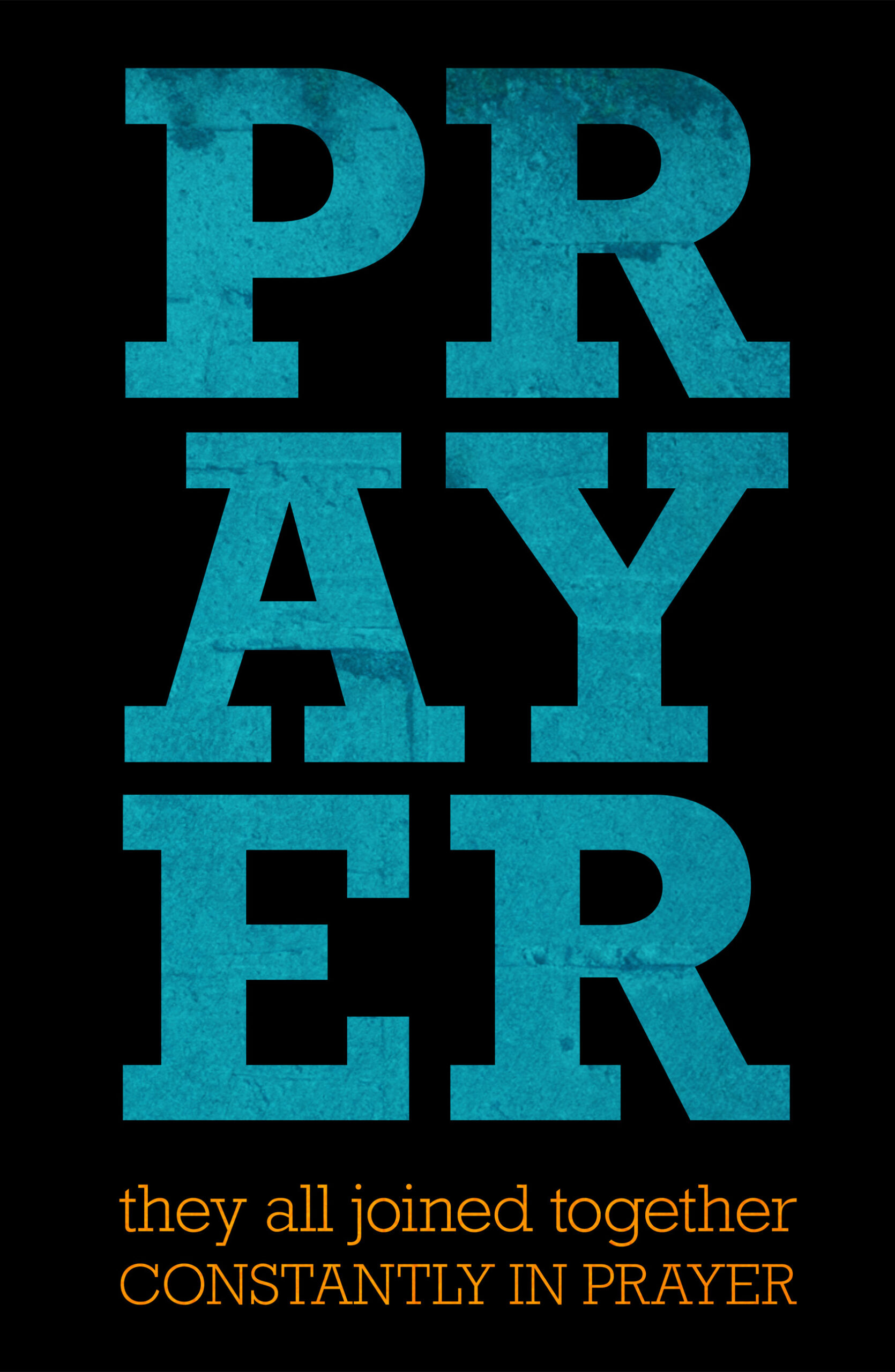 Cooperative Program Resources for Churches
The NEW Cooperative Program Church Digital Kit is now available on the SBC webpage.
The resource kit is pastor friendly and church focused. This will not take the place of what you are doing your own state, but will be a user friendly digital kit to keep the Cooperative Program front and center in the local church.
Contained within this kit is a set of resources to help you as you call your church to greater financial stewardship and support of missions and ministry through the Cooperative Program.
This kit includes:
PDFs of articles to assist you in discussing stewardship and giving in your church
Links to downloadable CP promotional videos
Links to CP Stories to use in your church
Graphics for you to use in your church and on your website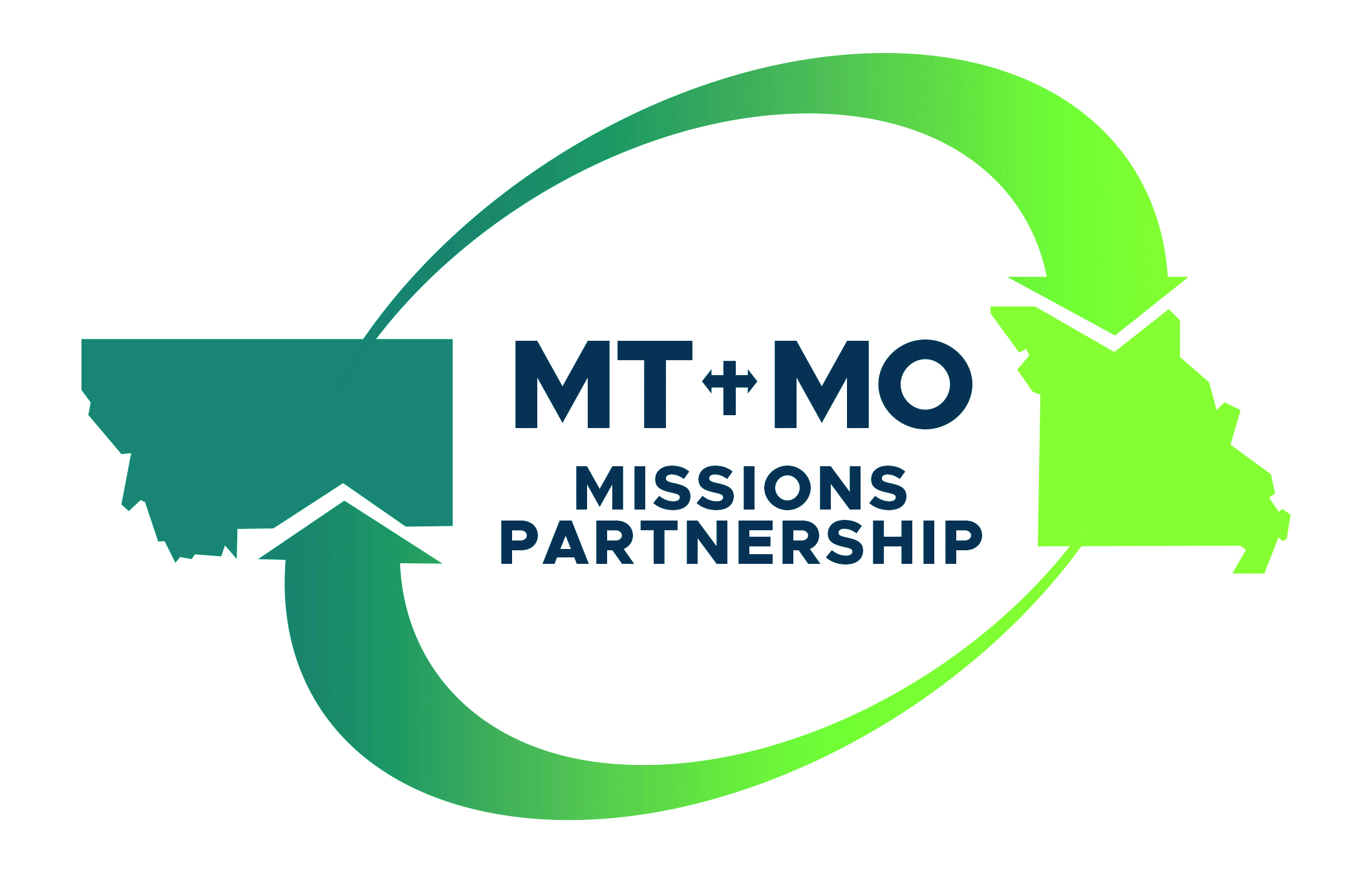 Missouri Baptist Convention Partnership Request Form
The Montana Southern Baptist Convention impacts Montana with the Gospel.
We exist to work with churches and associations in mobilizing Southern Baptists as a missional force to impact Montana with the gospel of Jesus Christ through evangelism and church planting. Through the Church Strengthening, Church Planting, and Next-Gen teams, the MTSBC is assisting Montana churches in reaching people in need with practical help and the hope of the gospel.