Church Strengthening Team
Our mission is to ENCOURAGE, EXHORT & EQUIP the local church to engage their community with the Gospel and to grow strong and vibrant disciple making churches.
Church Strengthening Resources and links

Thrive merges biblical instruction and practical application in an academic, discipleship setting with faculty wives and fellow students.

HOW CAN WE HELP you to start something new and accomplish the vision God has given you for your community?
Montana E-Quip
WE HAVE LOADED the Montana E-Quip site with dozens of videos from MTSBC events. These videos include Preaching, Teaching, and Training from MPact, Refresh (The MTSBC Annual Meeting), Get Real, and More!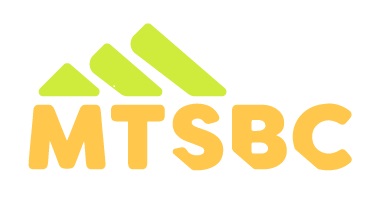 Pastor Hotline
SOUTHERN BAPTIST PASTORS struggling through personal or professional crisis now have a confidential place to turn. The Pastor Hotline is a free, confidential, dedicated help line for pastors. Trained, professional counselors are available every day from 8 am – 10 pm (EST).
Confidentiality is ensured by Focus on the Family.
1-844-PASTOR1


RIGHTNOW MEDIA has video studies for small groups, families, students, leadership development, and much more. Are you a pastor or staff member in an MTSBC Church? Ask for a free family subscription. Email [email protected] for more information.

MINISTRY INSIGHTS provides services that help people discover their God-given strengths, blend their differences with others, and create positive personal, family, and ministry relationships.

THIS MINISTRY EQUIPS and assists Christians and their churches to respond to conflict biblically.
Go to Peacemaker Ministries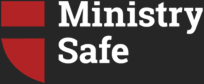 LEARN HOW TO SAFEGUARD the children you serve and train your volunteer workers to protect them.

LEARN HOW TO CARE FOR and protect those who have been abused.

THE ALLIANCE DEFENDING FREEDOM advocates for your right to freely live out your faith.
Go To Alliance Defending Freedom
Request a Resume
ARE YOU AN MTSBC CHURCH SEEKING A PASTOR OR A STAFF POSITION? Upon your request, the MTSBC will provide recently received resumes, a family photo of each prospective candidate, and information provided by them regarding their theological foundation and ministry philosophy.
The MTSBC does not complete a vetting process with these prospective candidates and the transfer of information is not an endorsement. We are here to support you in your pastor search process. Please contact [email protected] with any questions.
Submit a Resume
IS GOD CALLING YOU TO EXPLORE MINISTRY IN MONTANA? The MTSBC does not function as a placement agency, but we work closely with churches who are seeking new pastors and staff positions. Upon the request of an MTSBC church, we share resumes to their search team.
Church Strengthening News