Mobilizing for the Gospel
March 7-8, 2024
Marriott Delta Hotel
Helena, Montana
MPACT MONTANA is an annual MTSBC conference held in the spring every year. MPact is high energy with breakout sessions available to help you take your ministry to the next level. MPact begins on Thursday, March 7 and goes through Friday afternoon. Please register if you plan to attend.
This year, we are going to hold MPACT 2024 at Marriott Delta Hotel in Helena. The address is 2301 Colonial Drive, Helena.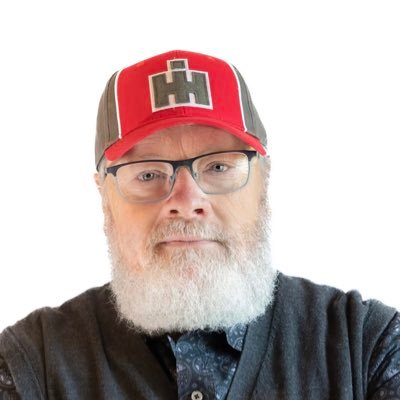 Teaching Pastor, Linwood Baptist Church, Linwood, Kan.; Senior Director of Replanting, North American Mission Board
Mark Clifton is a pastor, church planter, church revitalizer, mission strategist, coach, and mentor to young leaders. He has planted numerous churches and most recently replanted a dying urban core church in Kansas City, MO. 

Mark has served as a national and regional leader for church planting and missions. His experience includes serving as the lead mission strategist for the Kansas Nebraska Southern Baptist Convention, leading church planting efforts in the regions of North Metro Atlanta, GA, serving as a church planter in Montreal, Quebec, and as a Southern Baptist National Church Planting Missionary for eastern Canada and leading Southern Baptist church planting projects west of the Mississippi. Mark has been planting, replanting and providing strategic mission leadership since 1978. 

Mark is married to Jill and they have two sons, two daughters-in-law and two grandsons.
Executive Director of the Missouri Baptist Convention
Prior to his leadership in Missouri, Dr. Yeats served as director of communications and public policy for the Louisiana Baptist Convention. He also served as editor of the Oklahoma Baptist Messenger and served the State Convention of Baptists in Indiana as director of communications and editor of the Indiana Baptist. Since 1997, he has been the recording secretary of the Southern Baptist Convention. He also served 20 years as pastor of churches in Texas and Kansas and has led several multi-staff churches through effective interim pastorates. While he has written for several periodicals published by LifeWay Christian Resources and Christianity Today, Yeats is the author of two books – Revive Us, O Lord! and Worth Its Weight in Gold. He is a contributing author of the Nelson's Annual Preachers Sourcebook 2016. He also is co-author of a 21-day spiritual awakening guidebook, Desperate for Jesus. He and his wife, Sharon, have three sons and nine grandchildren. They reside in Lohman, Mo.
Revel in relaxation at Delta Hotels Helena Colonial. Designed to meet your high-tech lifestyle, our accommodations feature complimentary high-speed Wi-Fi, well-lit workstations and 47-inch wall-mounted TVs with access to various channels including HBO, CNN and ESPN. Each day you can enjoy a satisfying meal for breakfast, lunch or dinner at our on-site restaurant, Ridge Line Restaurant. Work out while on your stay with our well-managed fitness center boasting rows of cardio equipment and free weights.
marriott.com
406-443-2100
Directions
MARCH 7 (Thursday)
11:30-7:00 pm Registration
General Session 1 
1:00 Welcome and Worship
1:20  Does My Church Need to Be Revitalized?
          (Mark Clifton)
1:55 pm Break
2:15 pm Breakout 1
3:30 pm Break
3:45 pm Breakout 2
5:00 pm Dinner
General Session 2 
7:00 pm Welcome and Worship
7:20 pm Overcoming Obstacles to Revitalization
                (Mark Clifton)
8:30 pm Dismiss
MARCH 8 (Friday)
General Session 3
     8:30 am Welcome and Worship (Crossway Baptist Church)
     8:50 am International Missions and Your Church (IMB)
10:00 am Affinity Group Time
11:45 am Lunch
1:30 pm Breakout 3
2:45 pm Break
3:00 pm Breakout 4
4:15 pm Break
General Session 4
     4:30 pm Welcome and Worship (Crossway Baptist Church)
     4:50 pm Preparing for Missions in Alberta (CNBC-Alberta)
6:00 pm Dismiss
Improve Your Relational Skills
KEN SANDE
Founder of Peacemaker Ministries and Relational Wisdom 360
Nationally recognized author and conflict management consultant Ken Sande will provide guidance on how Christian leaders can model, practice, and teach the principles of relational wisdom and biblical peacemaking within their churches in order to "get upstream of conflict," promote unity and reconciliation, improve community engagement and evangelism, and, most importantly, enhance their ability to reflect the reconciling power of Jesus and His gospel.
Session Times
THU 2:15-3:30 PM
FRI 1:30-2:45 PM
Planting Churches Across Montana for Montana
LEE MERCK
Church Planting Team Leader for Montana
NAMB Church Planting Director Lee Merck will share how a family of churches can work together in such a way that it creates spiritual synergy for Kingdom advancement that leads to an exponential church planting movement. Not only can you be a part of such a movement, but you and your local church are vital for such a movement!
Session Times
THU 2:15-3:30 PM
FRI 3:00-4:15 PM
Worship in the Smaller Membership/Rural Church
BRENT HARRISON
Worship Pastor and Co-founder of Covered Worship
The spiritual landscape of the church is greatly impacted by the effectiveness of worship. Brent Harrison, worship pastor and co-founder of Covered Worship, will discuss ways to overcome the challenges of worship in rural ministry settings. Utilizing solutions and resources, we can allow God to do big things in the small church.
Session Times
THU 2:15-3:30 PM
THU 3:45-5:00 PM
Pastors' Wives Breakout I: Relational Skills for Famlies and Children
Corlette Sande
Author and Director of Ministry Relations for Relational Wisdom 360
Ever feel hopeless and helpless as you strive to live at peace within your family? Corlette will share how biblical peacemaking and relational wisdom have given her and her family a "track to run on" in the midst of relational challenges.
Session Time
THU 2:15-3:30 PM
Pastors' Wives Breakout II
CORLETTE SANDE, SHARON YEATS, SANDEE HEDGER, DENISE DUKE
This panel discussion continues and expands on the conversation we began in the first session of our pastors' wives breakout and applies the lessons we learned in session one to relationships in ministry.
Session Time
THU 3:45-5:00 PM

Impacting Your Community through Outreach
JOY CHURCHILL, TIM GUARDIPEE
Gianforte Foundation
Most churches could use some additional funding for outreach. Gianforte Foundation leaders Joy and Tim will share with you how you can obtain a grant from the Gianforte Foundation to help your church reach your community with the love and hope of the gospel.
Session Time
THU 3:45-5:00 PM
Renewed and Always Renewing: The Hope and How of Church Revitalization
GREGG BOLL
Resound Network Catalyst
Church renewal is God's work, but we have a role in it, too. Gregg Boll, Resound Network Catalyst with the Missouri Baptist Convention, will discuss a strategic approach to church revitalization. He will cover the biblical foundations and some of the practical tools that undergird revitalization. There will also be some workshopping elements, so come prepared to participate.
Session Times
THU 3:45-5:00 PM
FRI 3:00-4:15 PM
New Pastor Orientation
BARRETT DUKE
Executive Director of Montana Southern Baptist Convention
If you're new to an MTSBC-affiliated church, this is the perfect opportunity to hear MTSBC Executive Director Barrett Duke describe how the MTSBC is organized and how it functions, how the MTSBC can serve you and your church, and what it means to be a part of the Southern Baptist Convention.
Session Time
FRI 1:30-2:45 PM
How to Find a Missouri Partner
Rick Hedger
Multiplying Churches Director for the Missouri Baptist Convention
Steve Fowler
State Director for the Montana/Missouri Partnership
More than 25% of our MTSBC-affiliated churches have found church partners with the Missouri Baptist Convention. Rick and Steve can help answer your questions and help you navigate the process of finding a Missouri partner for your church for outreach or construction projects.
Session Time
FRI 1:30-2:45 PM
Deacon Training I & II
Tony Wolfe
Ministry Leader with the Southern Baptists of Texas Convention
A healthy, equipped deacon ministry is essential to maintaining a healthy, flourishing church. Tony Wolfe, ministry leader with the Southern Baptists of Texas Convention, has written numerous books on deacon ministry and equipped hundreds of deacons to have successful serving ministries in their churches. This 2 ½ hour training event will equip you with the necessary tools and skills to serve the members of your church as a deacon.
Session Times
FRI 1:30-2:45 PM
FRI 3:00-4:15 PM
Navigating the Crisis in Culture and Practical Steps for Protecting Your Church
Sherri Huston
Area Representative for Alliance Defending Freedom
Sherri Huston, area representative for the Alliance Defending Freedom, will explore the recent cultural and legal challenges churches are currently facing so that you can be a good steward of your ministry, understand how to navigate these challenges, and know how to keep the doors open for the Gospel for future generations.
Session Time
FRI 3:00-4:15 PM