In January of 2023 a team of fourteen people from Explore Church went to serve with Catracho Missions in Comayagua, Honduras. This was an intense, rugged adventure deep in the heart of the Honduran mountains. Catracho missions has an incredible ministry to indigenous people. The following is a blog from Tom Attard, one of our team members.
Thursday, Day 2
"A city on hill cannot be hidden."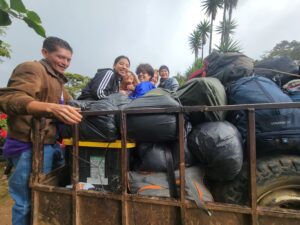 Traveling, in constant motion, for hours, for days. We wait, eat, sleep, wake, walk, board, fly, ride, load unload, reload, and repeat. Two days passed in a blur. But "these light and momentary afflictions" are not worth comparing to the glory that is about to be revealed.
Arriving in Comayagua, we discovered we would be taking the journey up the mountain in the dark, that very night. Fourteen people, plus luggage, in two compact Toyota trucks, driving up a 40-degree gravel two-track road that is impossible in rain. Through a river, with no bridge, up a section affectionately dubbed "the wall" to our final destination, our temporary home, the Grenadilla Mission.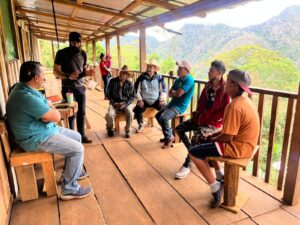 "A city on a hill cannot be hidden…therefore let your light shine before men,"
We could see the lights from the mission before we arrived. Just a few solar lanterns showed the way. As this mission is built, its light will continue to shine brighter and brighter for all to see. First, a neighbor, then a community, and one day a country and the world.
Check back each day as we follow Explore Church, Missoula on their journey to Honduras.