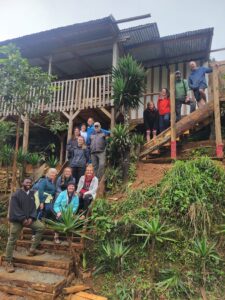 In January of 2023 at team of fourteen people from Explore Church went to serve with Catracho Missions in Comayagua, Honduras. This was an intense, rugged adventure deep in the heart of the Honduran mountains. Catracho missions has an incredible ministry to indigenous people. The following is a blog from Tom Attard, one of our team members.
Day 1 Wed
As we rose up and through the great gray lid of overcast clouds, we broke through the inversion to the bright light of day. A change of perspective that reminds us of the difference between a worldly view and God's view. It is clear above, visibility is unlimited, it is always sunny, and nothing stands in our way. Down on the earth, all is gray, dark, and drab. But if we can rise above our man-made creations, worries, and agendas, we can see how God sees, clearly. If God is for us, who can be against us? What can stand in our way? No weapon that is formed against us can prosper, because we are more than conquerors in Christ.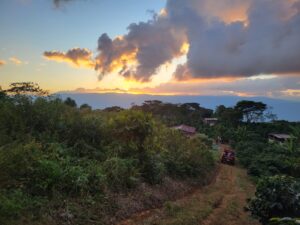 Minutes before life and its cares seemed overwhelming, a Honduras mission seemed distant, and in an instant, the glory and beauty of God's creation overshadowed all our cares. And the greatest thing is, his splendor is always there. It is always clear and bright above, and the visibility is unlimited. Let's us fix our eyes on Him, the author and perfector of our faith, to see with his eyes and his perspective. It's a great day to be alive.
Follow us each day as we follow Explore Church, Missoula on their journey to Honduras.