"The fear of the Lord is instruction in wisdom, and humility comes before honor." Proverbs 15:33.
In 2006, I began my first teaching job as a high-school math and science teacher at MFL MarMac High School in Monona, Iowa. I was a newlywed, had just moved from suburban Billings to rural Iowa, was fresh out of college, ready to shape young minds, and ignite a love for learning in the lives of my students.
And then the first day came…
Needless to say, it was rough. I even had what I would call a panic attack that first weekend. Why? I realized I didn't have a clue what I was doing.
At all.
I was in way over my head. But I still had to go back on Tuesday and teach these kids something. And I had nothing. Despite the piece of paper hanging from the wall, I had to come face to face with the fact that I didn't know much at all about how to be a teacher.
In 2013, I completed my master's degree in biblical counseling. Shortly after finishing, I was struck with a similar realization: I didn't really know much about how to help people with their big, massive problems.
Same experience, different degrees.
Despite these anxiety-producing, gut-wrenching incidents in my life, eventually I learned, grew, tried, failed, and continued to take the next steps in the journey toward increased competency and care for those I have been privileged to serve. Like the proverb quoted above, I had to pursue wisdom and instruction in order to grow in the fear of the Lord.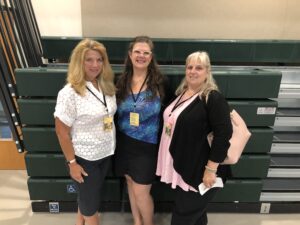 And God was faithful.
Maybe you have had the same experience when you took on a new role as business leader, pastor, manager, or worker. I want you to know that you are not alone!
I understand how vital it is to have the proper training and support that you need for the task that God has called you to. That's why I was so excited to be able to provide the opportunity for people around our state to participate in the biblical counseling conference at Grace Bible Church in Bozeman this July. I set my goal at 25 people and was overwhelmed when 33 of us from 9 different churches said yes to attending. Truly, I can see God stirring in the hearts of His people.
Here is just a sampling of what people said: "My biggest takeaway was to ask myself heart diagnostic questions like: Am I willing to sin to get what I want? Do I run to something else for refuge instead of God?" "I was challenged to see my sin first, worst, and most." "We felt like we were being counseled in the process of receiving training in counseling." "The question is not if pride is in my life, but where it is and how much there is." "We are made in God's image; He is not made in ours." "God is looking for those who are humble and He seeks to put His eyes on them." "God is the One who is at work, makes the changes, and gets all the credit."
Overall, the feedback was overwhelmingly positive. Truly, this event is highly valuable for both ministry leaders and laypeople in Montana.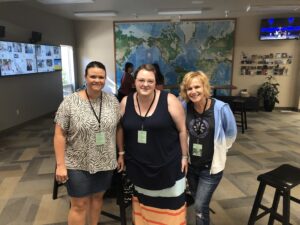 Would you consider making this conference a part of the plan for yourself and your ministry team next July 13-15? Would you consider joining the Montana Soul Care Network to not only receive information regarding this conference but also other training opportunities throughout the year? You can even join us for our upcoming Zoom In meeting on September 15th when we dive into the topic of pride and humility.
Thank you so much for the honor it is to serve you all and enjoy some pictures of some of the participants who attended with us!