As many of you know, a case with the potential of overturning Roe v. Wade was heard by the U.S. Supreme Court in December. This case, Dobbs v. Jackson Women's Health Organization, is challenging Mississippi's Gestational Age Act, which limits abortions after 15 weeks (except in cases of medical emergencies and severe fetal abnormalities).

Mississippi is asking the U.S. Supreme Court to overturn Roe v. Wade not only because the practice of abortion is egregiously wrong but because the so-called right to an abortion has no basis in the Constitution's text, structure, or history. As a result, pro-life advocates are hopeful that the Supreme Court will overturn Roe v. Wade. And in fact, a draft opinion improperly leaked from the Supreme Court indicates that at least five justices initially voted to overturn Roe.

If the final opinion from the Court does in fact overrule Roe, what happens?

What if Roe v. Wade is overturned?
Since abortion was not viewed as a federal issue before Roe v. Wade, regulations on abortions were left to the states. Most states had pro-life laws, either outlawing abortion entirely or only permitting it in rare cases like rape, incest, or if the mother's life was in danger. Roe overturned the pro-life laws of nearly every state.

If Roe v. Wade itself is overturned, then states will once again be able to protect life.

If Roe v. Wade is overturned, will this end abortion?
No matter the outcome of the Dobbs case, there is still much work to be done to end abortion. If the Supreme Court overturns Roe v. Wade, we will rejoice at the additional protections that will be afforded to unborn children and their mothers. But, while many states will protect life, other states have passed (or will attempt to pass) laws that do the opposite. Overturning Roe v. Wade is a crucial first step, but it is only the beginning. The pro-life movement must continue to work to protect life as a human right for everyone, born or unborn. Roe must go. Life is a human right and should be protected at all stages of life.

Learn more about this case here: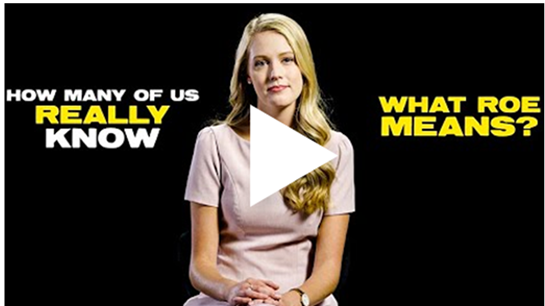 Here is how you can pray:
Pray that the gift of life would be recognized and honored in America.
Pray that God would grant wisdom and courage to the Justices and protect them and their families.
Pray that those who have been affected by abortion (mothers, fathers, and families) would turn to receive God's grace and love and be healed from the traumatic pain of abortion.
Pray that the Church would stand unequivocally on the side of life and come alongside families that are hoping to adopt and women that are contemplating abortion.

Praying for Freedom's Future,
Join our Generational Wins Prayer Initiative here.
You can also learn more about our ADF Church Alliance program, as we stand together to keep the door open for the Gospel.