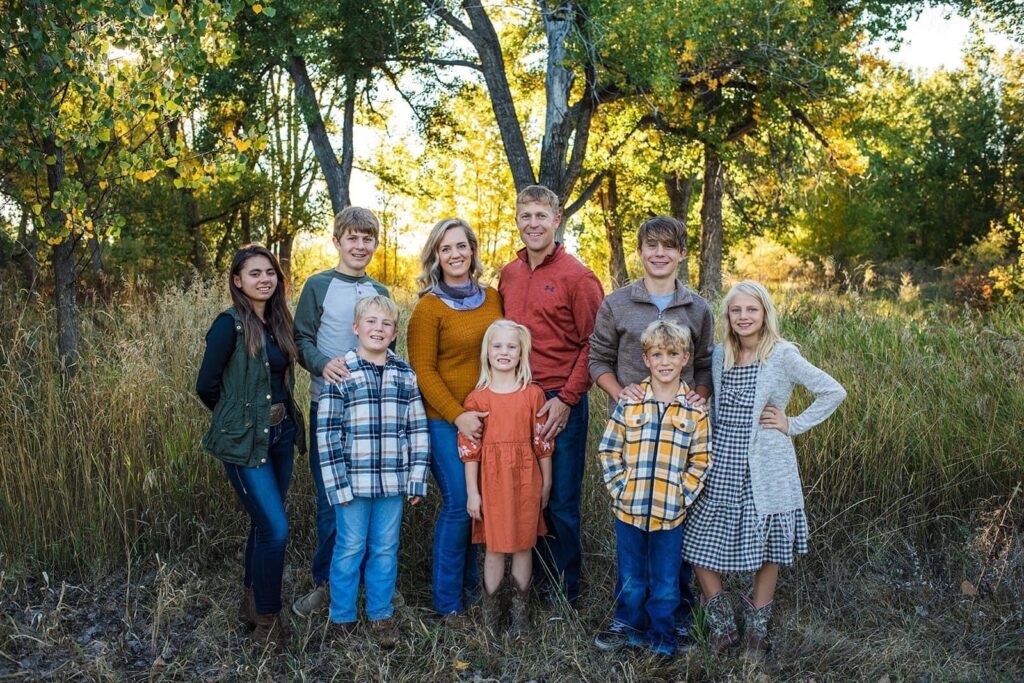 About
John and Jessica both grew up in Montana and have lived in the Joliet area since 2014. They have seven kids: Brielle, Thorlan, Leeland, Kailee, Rylan, Jackson, and Gracie. Along with their large family, they have been involved in the foster care community and have a heart for vulnerable children and families.
John felt called to ministry early in life but found himself in a career in the refinery industry. The calling did not fade. When he realized God's call to step into ministry and church planting was where God was leading them, he and Jessica started praying and seeking Godly counsel. Through this process, John started interning with Emmanuel Baptist Church in Billings while God continued drawing their hearts to Joliet. This led John, Jessica, and their amazing team to launch Refuge Church in January of 2021. Their desire is to continue loving and serving their community as people come to deep relationships with Jesus.
John and Jessica love to spend time with their kids outside at the lake, hunting, riding horses, or just relaxing at home with a good cup of coffee.
The Church
Name
Refuge Church
Address
PO Box 320
Joliet, Montana
59041
Online
Contact
The Family
Family Members & Birthdays
John (8/15)
Jessica (11/9)
Anniversary (1/11)
Brielle (4/26)
Thorlan (8/22)
Leeland (10/1)
Kailee (1/7)
Rylan (8/29)
Jackson (5/1)
Gracie (1/27)