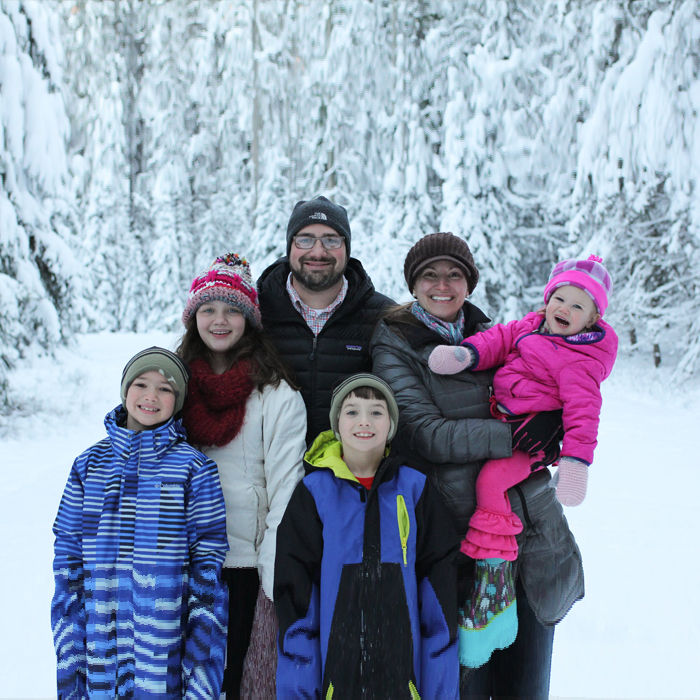 About
Bruce and Jessica are natives of Mississippi. They both came to know Jesus in a personal way in high school, and it was during his junior year in high school that he felt God's call to ministry.
Bruce has served in ministry for the past twelve years in various roles of student ministry and as a pastor in churches in Tennessee, Alabama, and Mississippi. He desires to be faithful to the Word of God, and he has a heart for preaching, missions, discipleship, and families.
He married his high school sweetheart, Jessica, in 2003, and they have four children (Kati, Isaac, Eli & Emerie). The family enjoys traveling and the outdoors. Bruce enjoys hunting, spending time with family, and taking Jessica on dates.
Bruce holds a Bachelor of Arts in Biblical Studies from Blue Mountain College, a Master of Divinity and Doctor of Ministry in Expository Preaching from Mid-America Baptist Theological Seminary in Memphis, TN.
The Crockett family moved to Columbia Falls, MT (CFalls) as part of a team in August of 2016 to plant a church. Our journey to Montana took almost two years to become a reality, but we are nervously excited about what the Lord is going to do here in our town. The Lord directed us to CFalls because of the "hometown" feel we experienced in July 2015 while praying through the Flathead Valley. We desire to be faithful to share the gospel with people and see Jesus change lives and disciple them on their journey with Christ.
Please pray for Bruce, Jessica and their family as they seek to establish roots in Columbia Falls and accomplish God's work in Columbia Falls, MT.
Bruce and Kyle give an introduction to Columbia Falls, why they chose the name "Gateway Church," and their ministry philosophy.
The Church
Name
Gateway Church
Address
133 13th Street East
Columbia Falls, MT 59912
Online
---
The Family
CROCKETTS
Contact
[email protected]
[email protected]
406-890-5204 (Bruce)
406-890-8118 (Jessica)

Family Members & Birthdays
Bruce (5/6)
Jessica (4/17)
Anniversary 7/26
Kati (3/31)
Isaac (12/5)
Eli (6/4)
Emerie (10/2)

---